Want to add some bold and colorful fun to your smoke sessions? Check out these beautiful but slightly creepy monster-themed hand pipes.
The pipes are constructed from durable glass, and all feature a handmade design that incorporates bulging eye-balls with wacky monster faces and sharp, scary teeth with spooky devilish grins to give each pipe its own unique look.
Each pipe measures 13 cm / 5 inches in length and can be slipped into a pocket or purse for safekeeping.
The cool pipes are easy to use; simply load the bowl with your favorite dry herb and fire it up for a quick, hassle-free hit!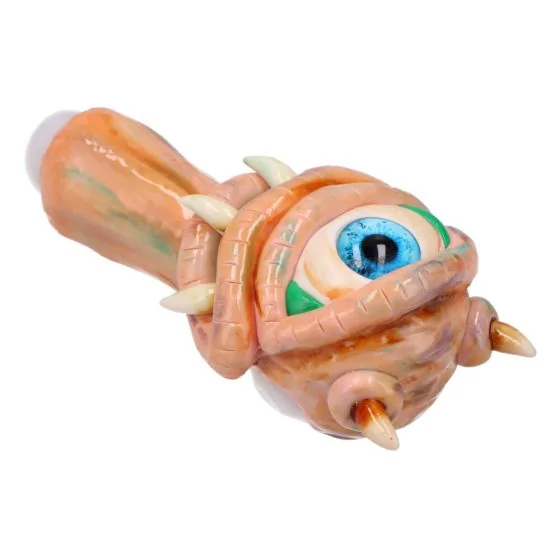 These awesome looking hand pipes are easy to clean and maintain and will add style to any smokers collection.
You can grab one now by clicking the "I want one!" button.
How do you like this item?