This fun and slightly offensive pipe is perfect for making a statement, due to its hand shaped design with middle finger raised.
The pipe is constructed from colored ceramic and is available in black or blue. It comes with a stable, flat base that provides excellent stability.
The pipe has a mouthpiece on the top of the middle finger for easy access and the palm of the hand is equipped with a removable metal herb bowl. This handy pipe is perfect for daily use and will last for years if maintained correctly.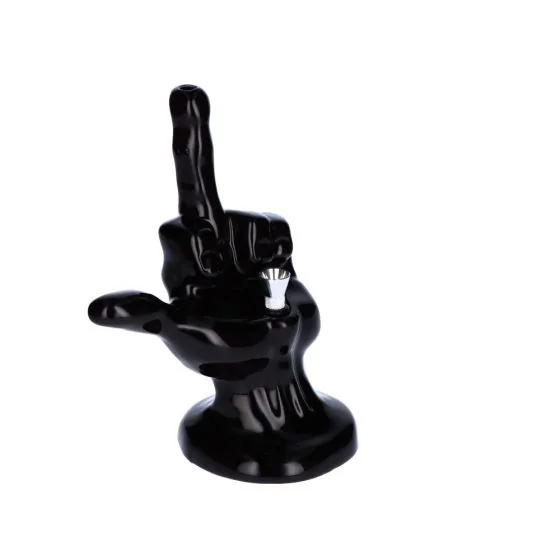 The pipe is easy to use, just load the bowl with favorite your ground herb, lean back and inhale through the mouthpiece to enjoy rich, smokey hits!
The affordable pipe also has a carb hole located on the knuckle for extra air control. The pipe is full of realistic details that bring it to life and is dishwasher friendly for easy cleaning.
The unique looking pipe makes a great gift and comes delivered in a blue or black ceramic finish.
You can grab one now by clicking the "I want one!" button.
How do you like this item?