If you have some money to burn, then Shine 24K gold rolling paper might be the thing for you.
Yes, you're reading this correctly: real gold wrapping paper for your joint. This is what it looks like in the package.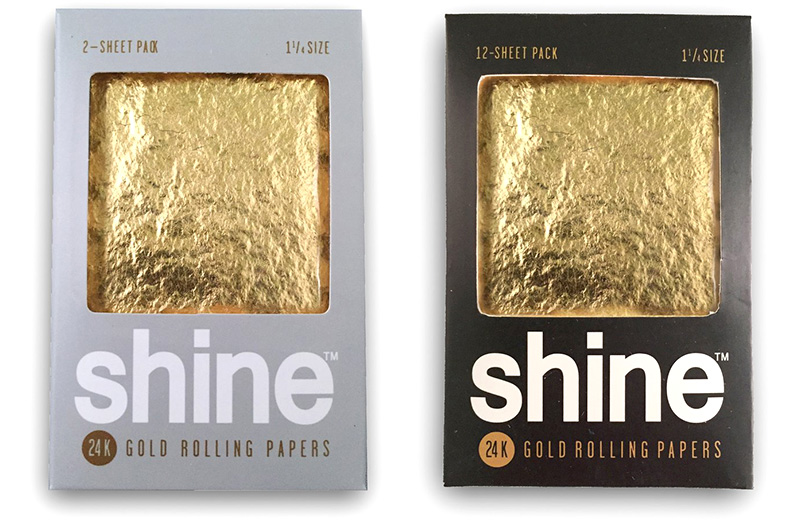 Roll like royalty with the Pre Rolled Cone King Size Single 24k Gold from Shine.
Each Midas King Size cone is pre rolled with 100% pure edible gold leaf and a paper filter tip.
Every cone comes packed in an individual plastic tube with a threaded screw top for your on-the-go lifestyle.
The unique paper, created by Shine, is available in the regular size 2-sheet pack, 12-sheet pack, 5 x 12-sheet pack, or the extra large king size Tyga X Shine 6-sheet pack. A great gift idea is the Gift Set available on Amazon. If you're more a cigar man, you can also get 24K gold cigar papers.
According to the description on the packaging, Shine 24K gold rolling paper is not intended for tobacco, but only to be smoked with 'legal smoking herbs.'

How do you like this item?