For the most glamorous way to bake, slide your grass inside the Snake Joint Holder Ring. 
If they're the glamorous type of toker, they'll be so stoked to unwrap this serpent ring. Finally, they'll be able to *puff puff* in style.
Animal attraction, supreme style and brass, delivered to your finger by Her Highness, Snake in the Grass. 
Her Highness takes statement jewelry and form follows function to the next level. Not your fun aunt's roach clip, this cannabis jewelry wraps around your finger leaving you to smoke, talk, and linger without having to touch the joint.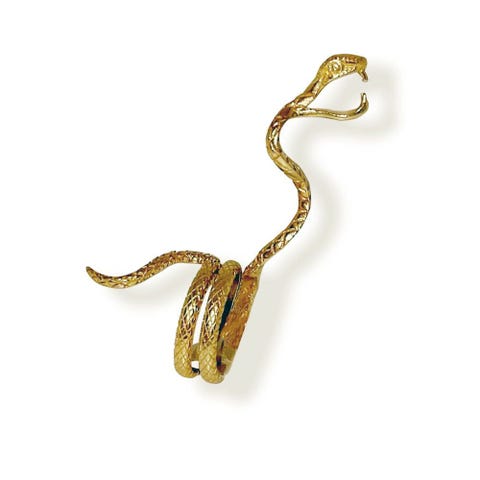 Put your pre-roll in the snake's mouth and this luxury smoking accessory holds it for you, leaving you to puff and pose in style.
This joint holder is one size, somewhat adjustable, and comes in a satin lined box perfect for gifting to others or yourself. It's a snake! It's a ring! It's your new favorite thing… 
You can grab one now by clicking the "I want one!" button.
How do you like this item?